Expert talks and product presentations on door, window and safety technology
Designing and planning liveable buildings always presents significant challenges and asks questions of planners, architects and installers. In our expert talks, our GEZE experts provide valuable tips on current topics such as fire protection, natural ventilation, digital admission control systems and professional door planning – including illustrative practical examples and solutions.
Expert talks
Digital admission control systems – efficient solutions for the retail sector
Many shop owners are grappling with the issue of how to control the number of people in retail premises. Our expert talk – "Digital admission control – Safely adhering to governmental upper limits for customers in sales premises" – provides the answers. In this talk, our experts outline how our GEZE Counter admission control system works, the numerous advantages it offers, and why the system will continue to yield benefits even after statutory regulations to curb the pandemic have been lifted.
WATCH NOW
Tips for achieving efficient air exchange through natural ventilation
Building solutions: Discover new GEZE solutions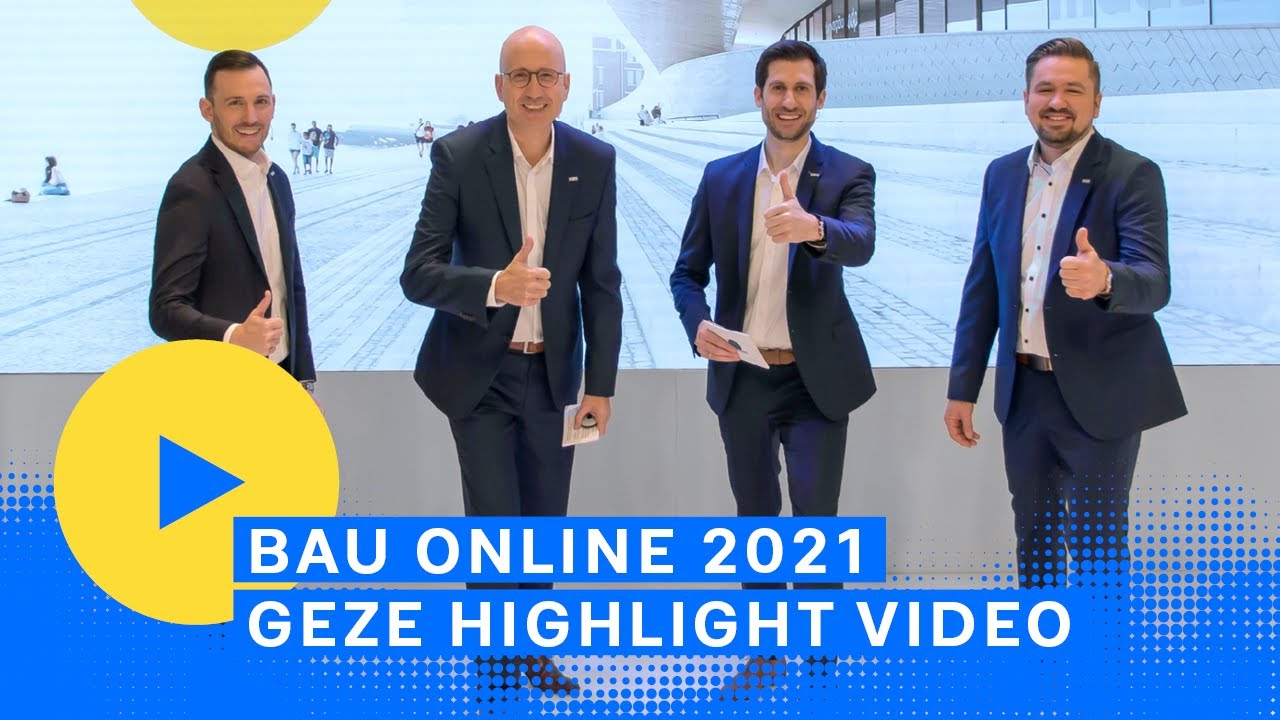 Cast your eyes over the new product highlights we introduced for the first time at BAU Online. Discover new solutions from the fields of door, window and safety technology, either on video or on our trade fair website:
Digital admission control with the GEZE Counter
FA GC 170 wireless extension kit for hold-open systems
PECdrive automatic sliding door system with IP65 protection and enhanced corrosion protection
Hermetically sealing GEZE MCRdrive sliding door system
IQ box Safety, a TÜV-certified solution delivering the highest level of safety for power-operated windows up to protection class 4
F 1200+ automated turn-tilt fitting for large windows
... and much more!
Tip: In our product brochures, you can discover other professional solutions that make buildings even more liveable.
EXPLORE NOW